dlr Leisure is an award winning swimming destination in Dublin. We operate swimming pools in 3 locations – Loughlinstown (25 metre Swimming Pool). – Meadowbrook (25 metre Main pool & Learner pool) – Monkstown (25 Metre Main Pool & Learner pool & Sauna) We offer Children's swimming lessons 7 days a week, Adult swimming lessons, One:One swimming lessons, Aquafit classes & public swimming sessions! For your safety our pools are supervised by qualified lifeguards in every session & water quality is maintained by state of the art filtration systems & qualified pool plant operators. Whether you are an elite swimmer, a complete beginner or looking for a fun family day out, dlr leisure has a Swimming pool and activity that is right for you.
Learning to swim is a valuable life skill you can learn at any age, so whether you are a complete beginner, an improver or an advanced level swimmer dlr Leisure has a lesson to suit you.
Adult lessons are pay as you go €14 per lesson or €70 per 5 week term. Contact your centre for term start dates.
Loughlinstown – Wednesday 8pm

Monkstown – Monday 8pm


Meadowbrook – Monday 8pm /Tuesday 12pm/8pm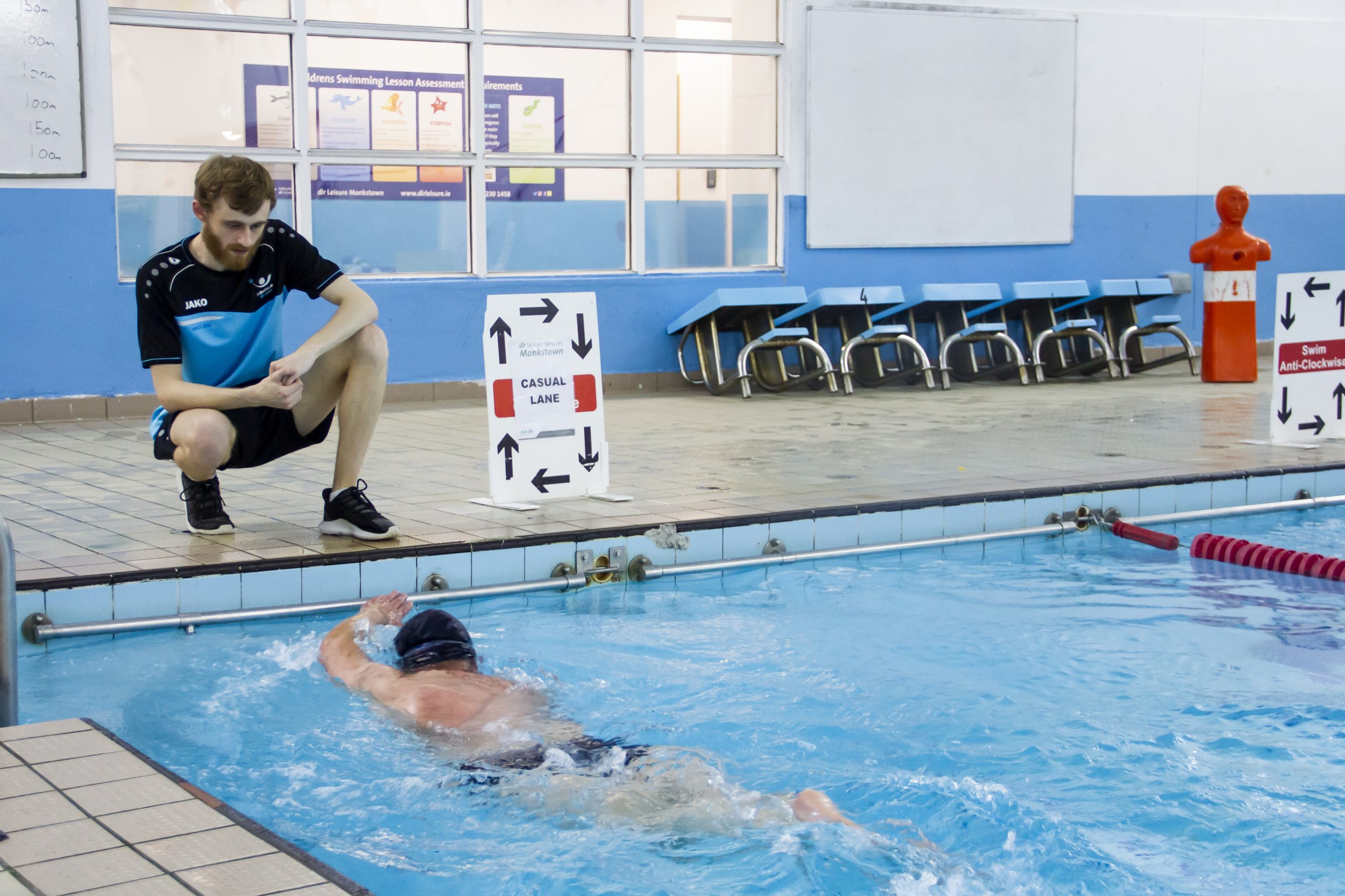 AquaFit is the performance of aerobic exercise in water. It is typically performed in water that is waist deep. The water reduces impact and takes the pressure off joints allowing clients to perform exercises they may not be able to do out of the water. Exercise to improve muscle tone can also be performed using the water for resistance. Equipment like woggles and aqua gloves can be used to further increase resistance.
Book at reception or over the phone.