Location
dlr Leisure Ballyogan opened in May 2016. The centre is a dry-based Facility located on the Ballyogan Road.
Public Transport
The centre is located directly between two Luas stops, Leopardstown Valley (If travelling Southbound) and Ballyogan Wood (If travelling Northbound). The No. 63 bus stops directly outside of the carpark with the centre in direct line of sight. The facility is located 3 minutes from exit 15 on the M50.
Facility Description
There is a long gym floor that extends from one end of the facility to the other and wraps into the functional movement room at the end of the building. The gym is equipped with a full range of Dumbbells that span from 4kgs to 40kgs, an Olympic Squat rack and a bench press. Our newest addition is six pieces of Free Motion equipment.
Gym assessments and programmes are available to all customers with an option between paying as a pay as you go customer or if a membership is bought then it is included for free.
Here in dlr Leisure Ballyogan we provide an excellent One to One personal training service to customers. Clients working with our fully qualified instructors gain knowledge about building a unique balance of exercise, nutrition and day-to-day lifestyle while also moving forward to their individual goals.
We have a 6-week body transformation program the Combined Nutrition and Training (CNT) program. The CNT runs for 6 weeks and concurrently all the way through the year so if you wish to get into shape leading up to a holiday, Birthday or special event and want to look your best then this is the program for you.
In dlr Leisure Ballyogan, we have three 7-a-side Astroturf pitches along with outdoor changing facilities for groups playing any outdoor sporting activities.
We have two independent studios that cater for high activity and Wellness based classes. In our main studio there are classes like Spinning, Boxercise and Bodysculpt that  increase your general fitness and build up a sweat. In the Wellness Hub, we have structured an individual timetable for classes that are used to develop the mindfulness side of physical exercise. Classes like Regular Pilates, Zen Pilates and Yoga are all performed in a studio specifically designed for enhancing the class experience.
Our facility is fully accessible for people with all ranges of abilities from dual-use equipment and disability designated lockers and changing rooms to carparking spaces located directly beside the building.
There are multiple payment options such as:
Pay As You Go
Gym Only Memberships 3,6 and 12 Months.
Gym and Studio 3,6 and 12 Months.
Value Passes (10 visits plus one free).
Rolling Direct Debit Memberships.
Parking
Free parking for customers
Designated accessibility spaces
Opening Times
Monday
to Friday
8am – 10pm
Saturday
9am – 6pm
Sunday
10am – 6pm
Bank

Holidays

Closed
Address: dlr Leisure Ballyogan
Samuel Beckett Civic Campus
Ballyogan Road
Ballyogan
Dublin 18
Eircode: D18 HT72
Email: ballyogan@dlrleisure.ie
Phone: + 353 (0) 1 294 3880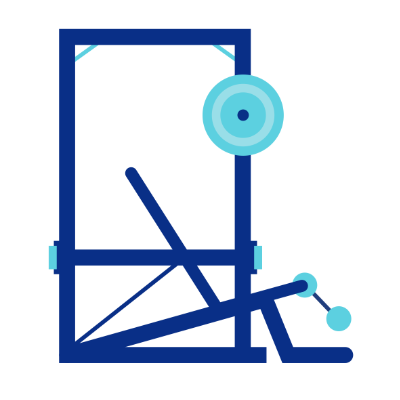 Olympic Bench & Squat Rack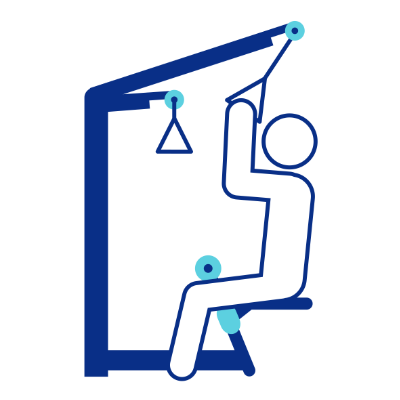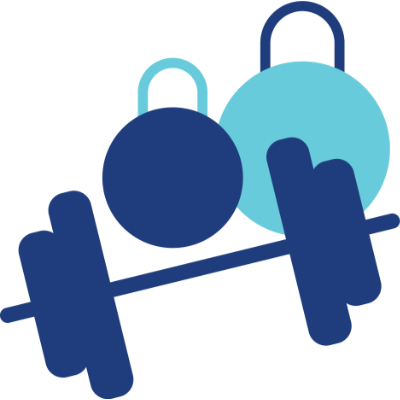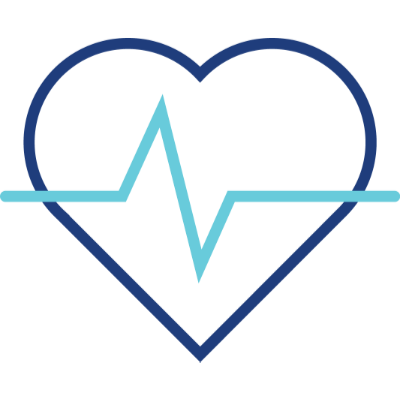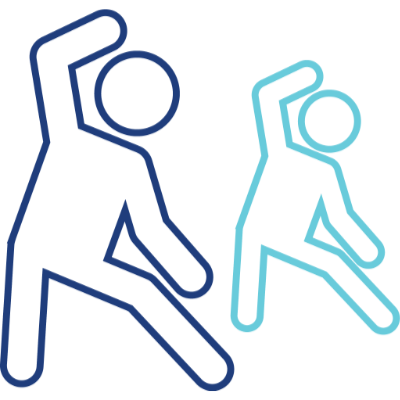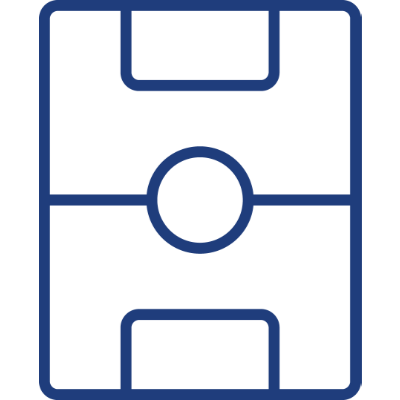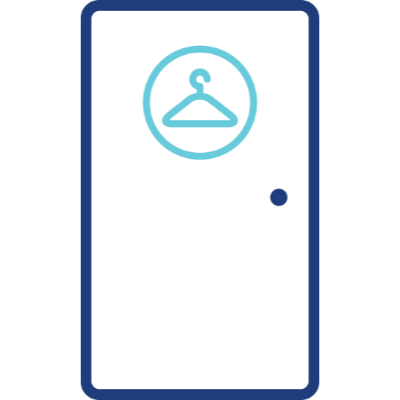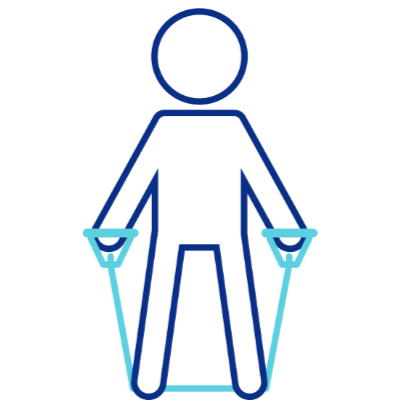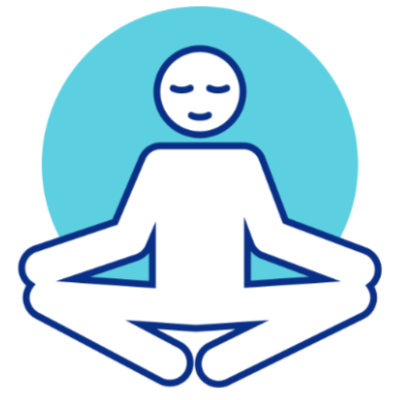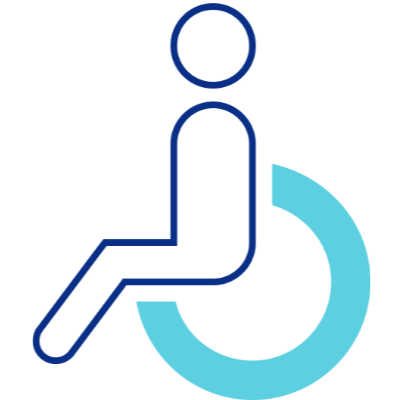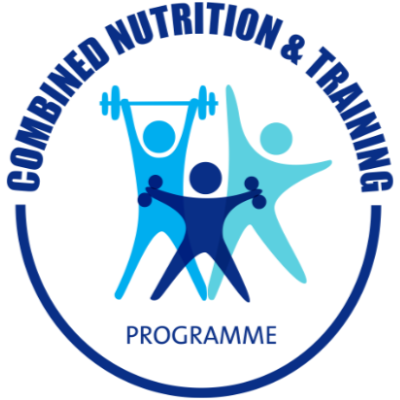 Combined Nutrition & Training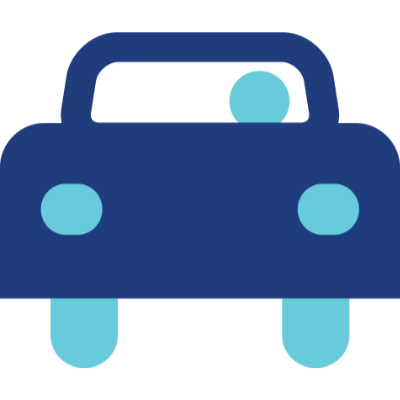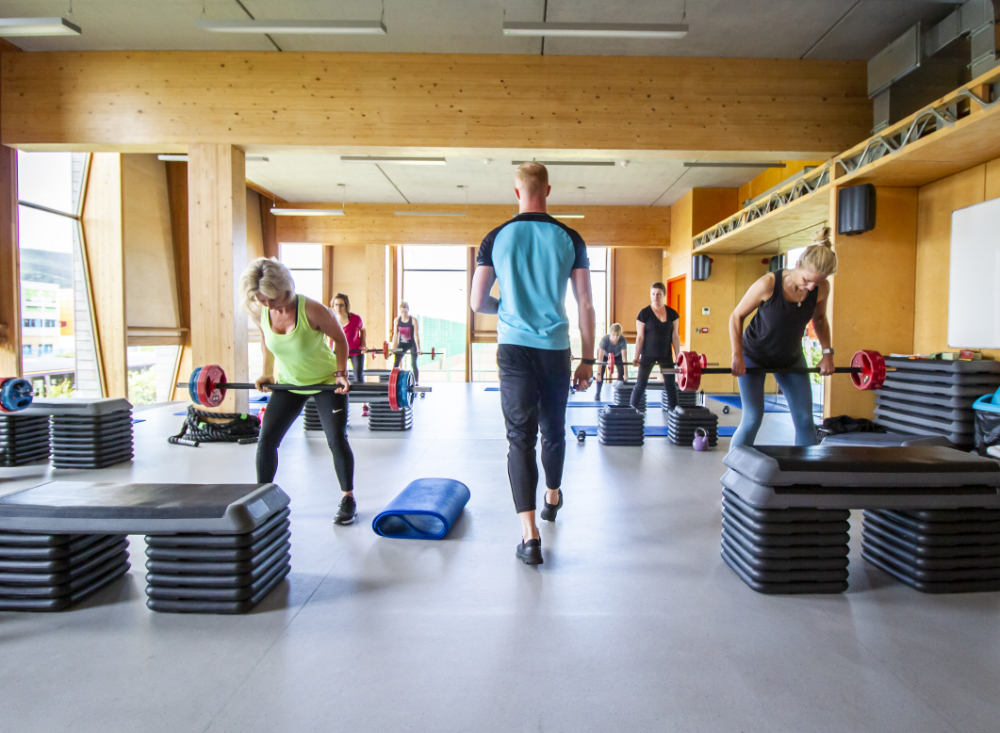 dlr Ballyogan is an amazing gym. The staff are always there to help and motivate you, Every class can be suited for your level of fitness, and you can book assessment classes. It is a very friendly environment, the instructors know each person by name. It's a new gym so all the machines are up to scratch. They even have services for young children and new Astro pitches for athletes. Sometimes in the summer we have classes outdoors and it's very refreshing and enjoyable. If you join this gym you won't only be working out, you will hanging out. Soon there will be a swimming pool to add to the experience.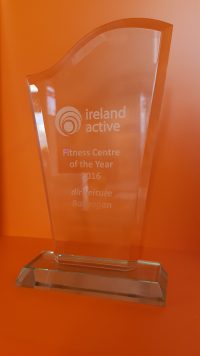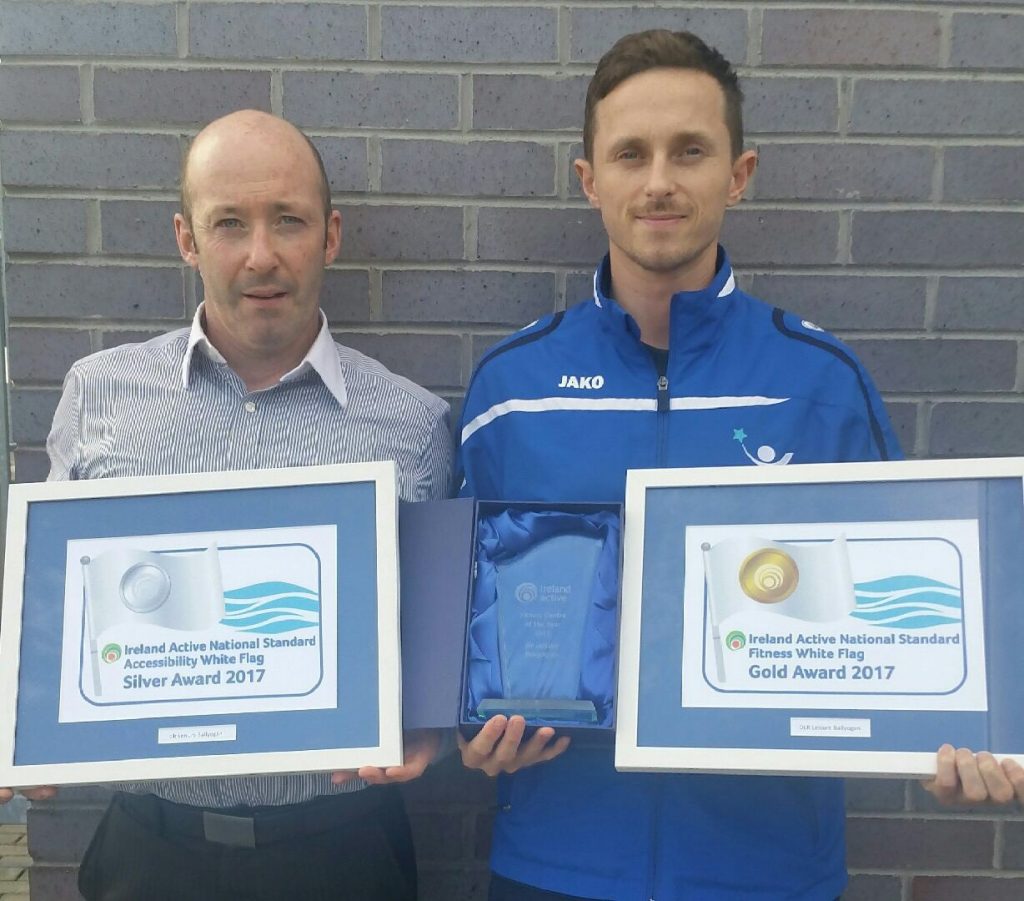 Ireland Active White Flag/ national Quality Standard
In 2016 we received Ireland Active Fitness Centre of the Year
Since 2016 we have upheld a gold standard or what is now considered the "Outstanding" award from Ireland Active.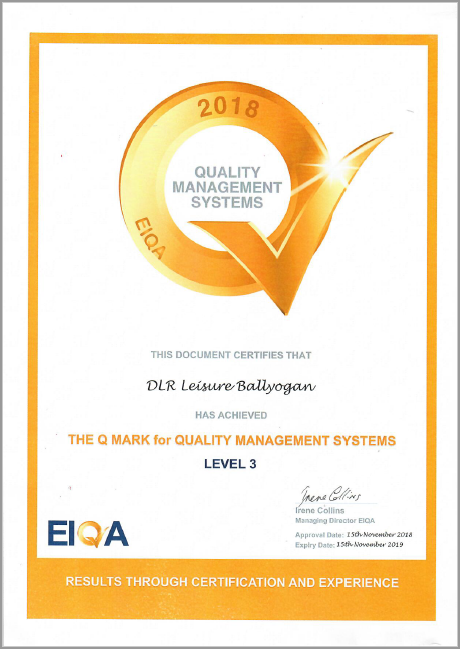 Q Mark Awards
We applied for the first time to EIQA for the Q mark awards in 2017 and received a level 2 with a score of 73% and in 2018 improved our score to 82% moving dlr Leisure Ballyogan into the highest category standard of Level 3.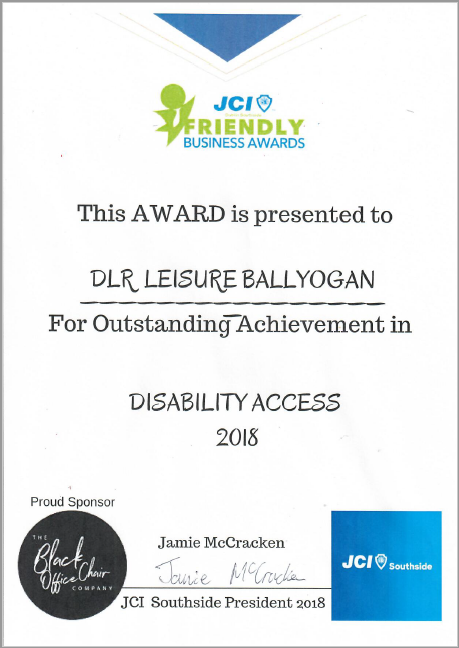 Junior Chamber International
In 2018, dlr Leisure Ballyogan was nominated by the public to be mystery audited for the JCI awards and after a successful audit dlr Leisure Ballyogan was put forward as a finalist and won awards for two categories, Disability Access.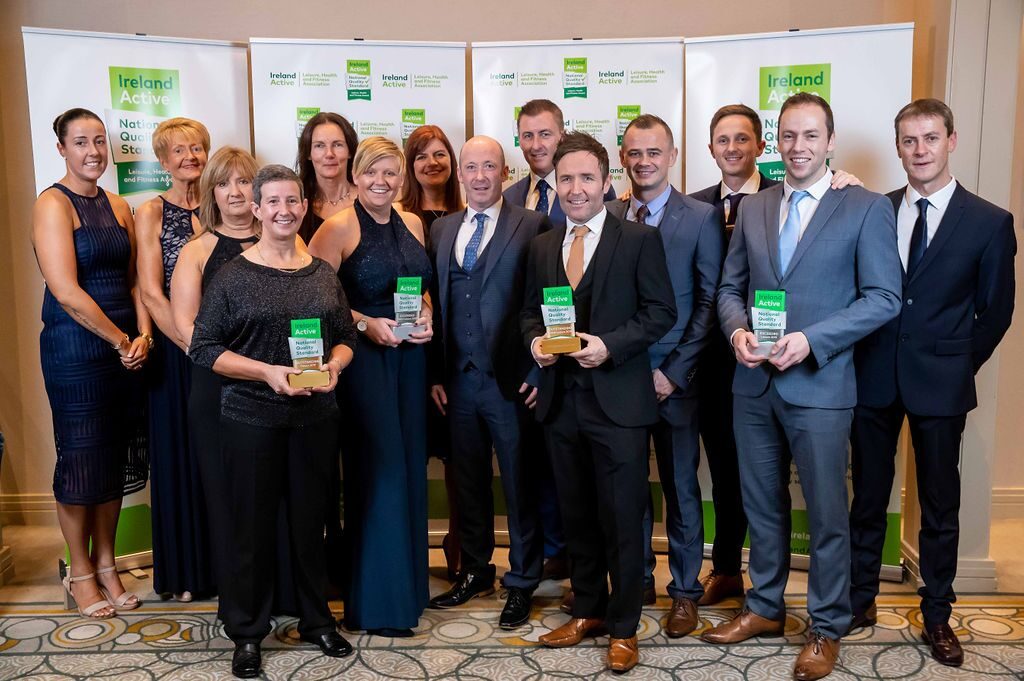 Full Management team receiving the company dlr Leisure awards in November 2018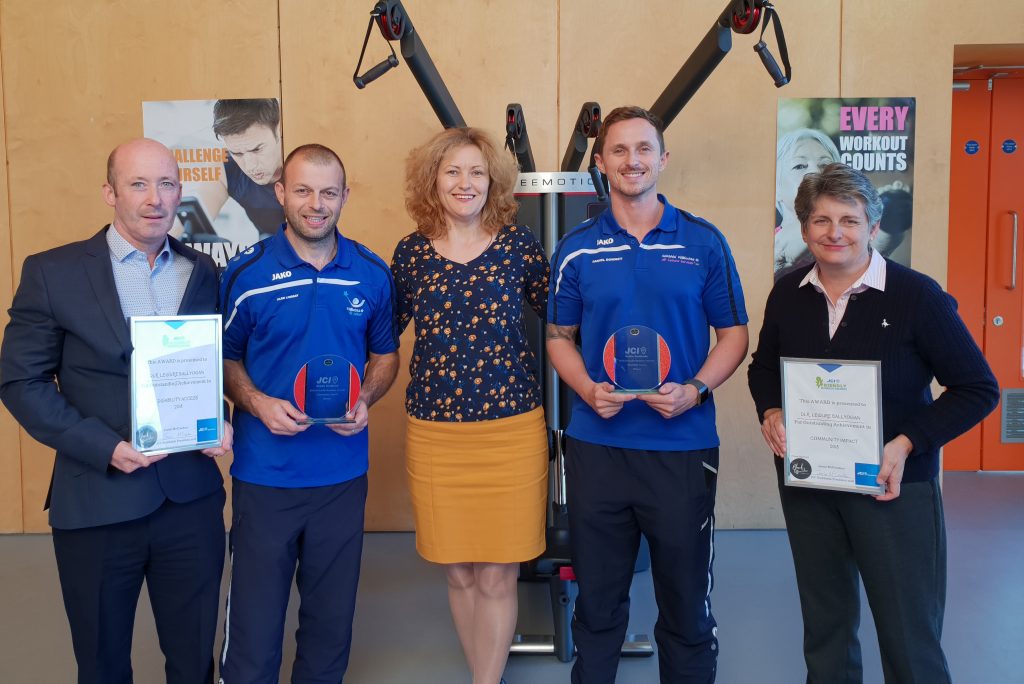 Junior Chamber International
From Left to right
Niall Cull ( CEO of dlr Leisure),
Alan Lindsay (Community Sports Officer dlr Leisure)
Dana Diaconescu (Representative of Junior Chamber International)
Dan Downey (Fitness Manager of dlr Leisure Ballyogan)
Cllr Marie Baker (Chairperson of dlr Leisure Board)